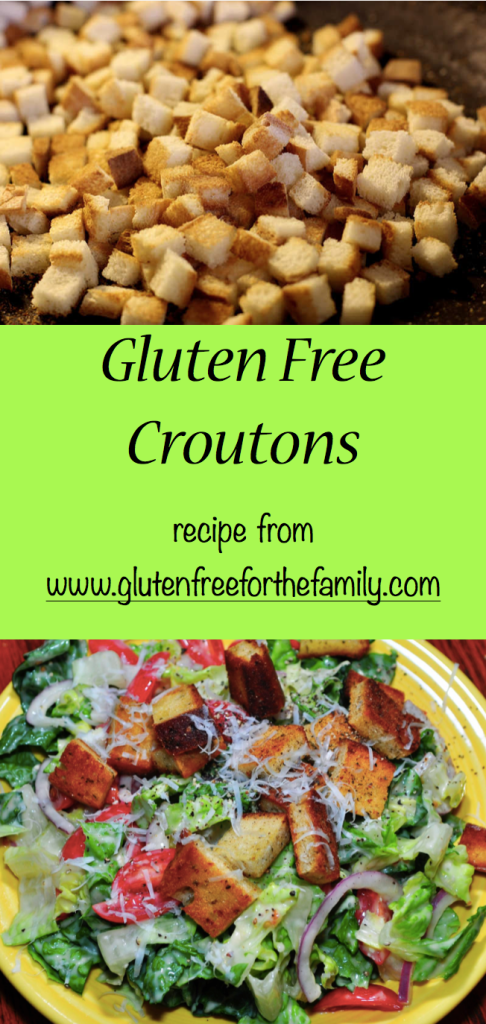 View recipe courtesy of Chebe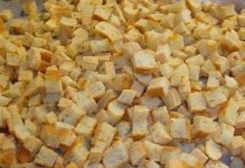 *Can use with your choice of Chebe Dry Mix: Garlic-Onion Breadstick Mix, Pizza Crust Mix, Focaccia Mix, All-Purpose Bread Mix, Original Cheese Bread Mix
Ingredients
2 packages Chebe mix (7.5 oz or 1 ¾ C)
4 eggs
4 tbsp. oil
1/2 cup of Water, 1 tbsp. at a time as needed
Directions
1. Preheat oven to 375° F
2. Prepare mix according to package directions. (Do not add cheese.)
3. Pat dough into three flat rectangular shapes, about ½" high.
4. Bake until golden brown on top, about 25-30 min. Remove from oven and let loaves dry overnight, uncovered.
5. Slice into small, ½" cubes and spread across a cookie sheet. Let cubes dry, uncovered for 1-2 days. Once dried, store croutons in an air-tight container.
Makes 12 cups of croutons
View recipe courtesy of Chebe
Click on the product picture to shop on Gluten-Free Mall for Gluten-Free Foods