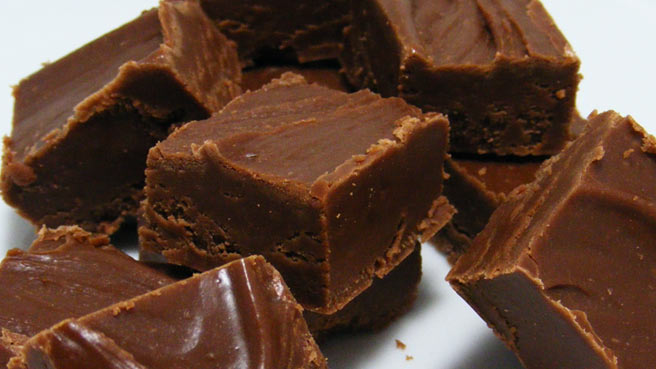 Ingredients
3-1/2 cups powdered sugar
1/2 cup cocoa powder
1/4 tsp sea salt
1/2 cup butter, melted (use Nucoa Buttery Sticks if you need dairy free)
1/4 cup almond milk
Dash of vanilla extract (gluten free)
Directions
1. Using a double boiler, melt the butter.
2. Add vanilla and milk.
3. Add dry ingredients, 1 cup at a time, while using a wire whisk to keep the mixture from getting lumpy
4. Line a 9x9 baking pan with wax paper and pour in fudge mixture.
5. Freeze for at least 15 minutes until hard.
6. Cut into squares and serve!
Products I Use