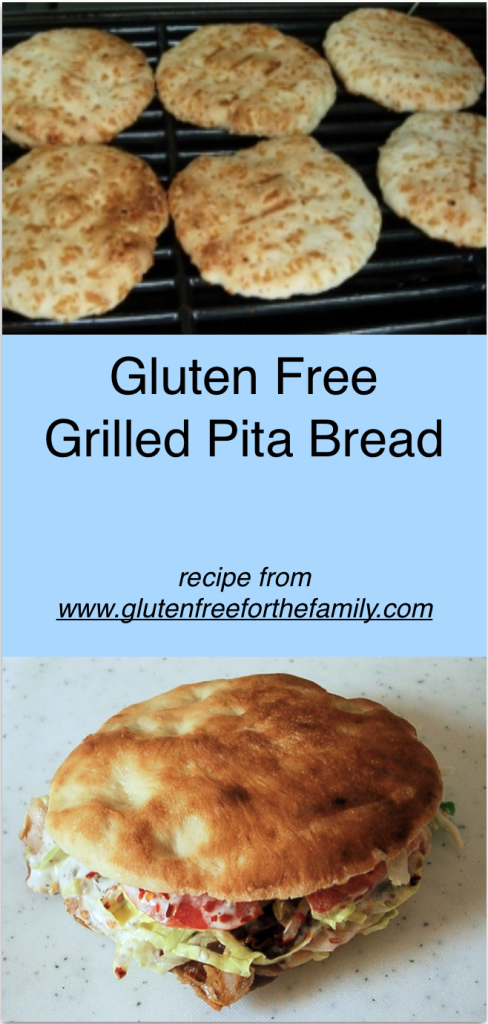 View recipe courtesy of Chebe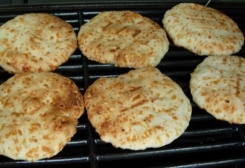 Can use with your choice of Chebe Dry Mix: Garlic-Onion Breadstick Mix, Pizza Crust Mix, Focaccia Mix, All-Purpose Bread Mix, Original Cheese Bread Mix
Ingredients
1 package Chebe mix (7.5 oz or 1 ¾ C)
2 eggs
2 tbsp. Oil
Shredded Parmesan cheese, ½ C (optional)
1/4 cup of Water, milk, or milk substitute add 1 tbsp. at a time as needed
Directions
Light and preheat grill
1. Prepare one package (7.5 oz. or 1 ¾ Cups) of mix according to the package instructions.
2. Divide dough into 4 or 5 equal pieces. With each piece, shape into a ball, then flatten to about 6 – 7 inch rounds (about ¼" thick).
3. Place each round onto the hot grill. Use a spatula to keep the dough from sticking to the grill. Grill for about 3 – 4 minutes on each side or until lightly browned.
4. Remove from grill and cut each round into halves or quarters.
5. Serve with hummus or similar pate.
Makes 4 pita breads
View recipe courtesy of Chebe
Click on the product picture to shop on 120w x 600h Gluten-Free Mall for Gluten-Free Foods