Here is a step by step guide to going gluten-free even with your busy on the go lifestyle. Ask yourself these questions so you can easily develop the skills to help you make yummy safe choices without the stress!!!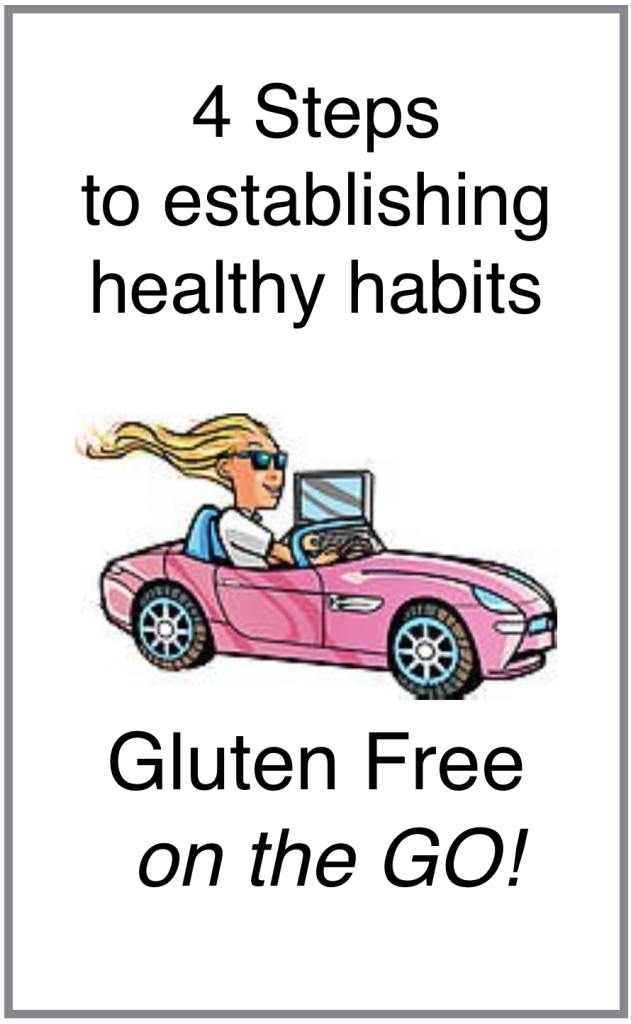 Four steps to correcting your on-the-go eating habits
Identify what YOUR on-the-go means
– How often are you on-the-go?
– What eating habits do you have while running errands?
– Do you plan weekend outings for your kids that include feeding everyone?
– How does your breakfast, lunch and dinner look with a daily commute to work?
– Do you prefer restaurants for dinner?
Know the environment of your destination
– Busy in your hometown area?
– Weekend excursions?
– Long daily commutes to work?
– Restaurants you patronize often or even daily?
Recognize your eating habits
– Write down what you currently eat in these situations.
– Find locations of your favorite foods to easily buy.
– Know the foods you can supplement with if your favorite isn't available.
– Keep a list of common gluten-free snacks found in convenience stores.
– Check menus of your favorite restaurants.
Change your choices from within your environment.
– Call ahead to ask restaurants in your destination about gluten-free options.
– Identify a local whole foods store for your favorite blend of foods.
– Carry a cooler in your vehicle.
– Keep water and juices available.
– Carry a small blender to easily whip up your favorite mix of smoothies.