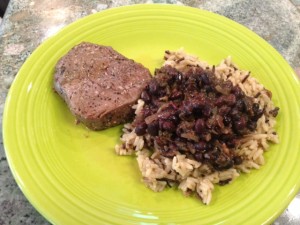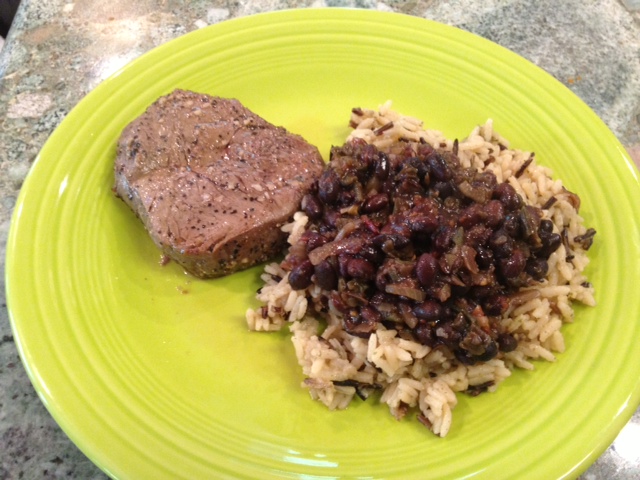 Ingredients
2 lbs top sirloin cut into 4 pieces
1 package Grill Mate Wine & Herb seasoning
¼ cup olive oil
¼ cup water
1 tbsp Cajun seasoning (make sure its gluten free)
1 tbsp seasoned salt (make sure its gluten free)
Gravy
4 tbsp brown rice flour
3-1/2 cup water
2 chicken bouillon cubes, crumbed
Directions
Marinate meat in seasoning for 30 minutes.
In a large sauce pan, brown meat on both sides and then remove from pan.
Put unused marinade in pan and with a whisk put brown rice flour and bouillon and make crumble paste.
Add water ½ cup at a time until thicken and mixed in well.
Put meat in pan and serve.