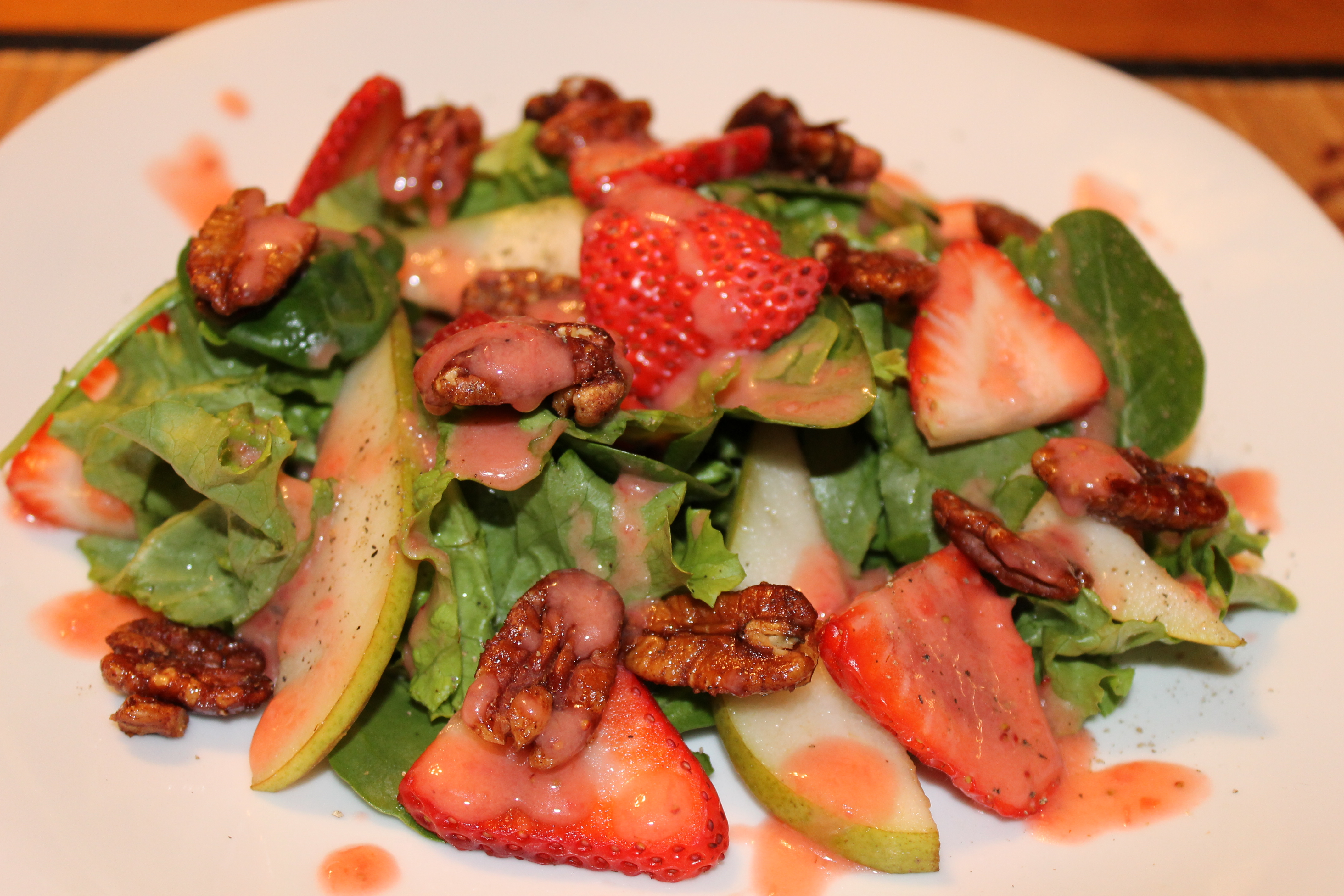 Ingredients
16-oz strawberries
8-oz olive oil or walnut oil
1/4 cup sugar
1/2 cup white balsamic vinegar
Mix oil, suger and vinegar in bowl or shake in jar (like a 1 qt mason jar) add in strawberries.
For salad:
1 head leafy lettuce
5-oz baby spinach
1 pear
1 lb strawberries
Cut up fruits and veggies and pour dressing over.
ENJOY!
Save