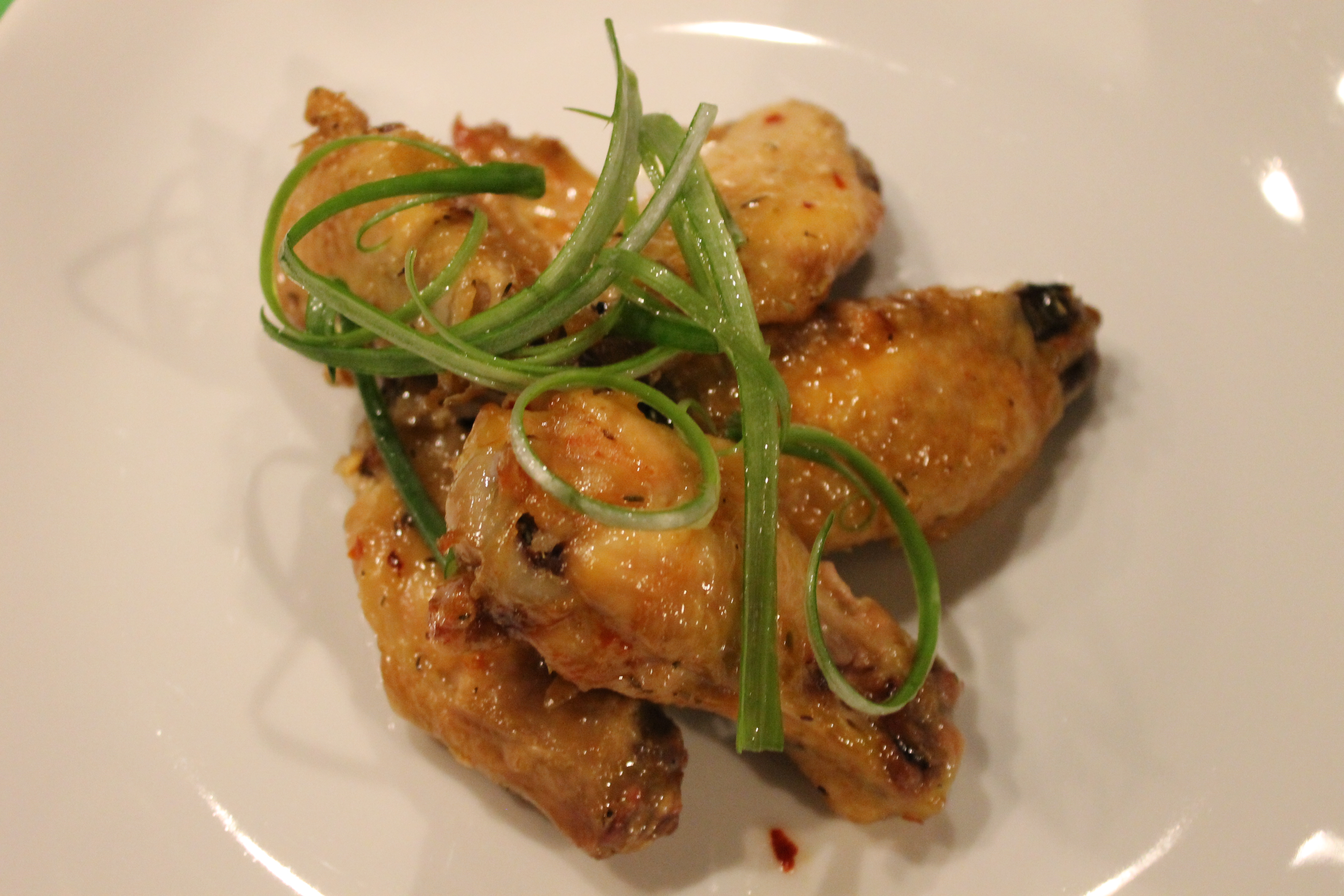 Ingredients
5 lbs of wings
Sauce
1 tbsp dark Karo Syrup
1/2 tbsp garlic, granulated
1 tbsp thyme
1/2 tbsp lemon pepper
1/2 tbsp crushed red pepper
1/2 can concentrated orange juice, frozen
Pinch of salt
1 oz coconut rum
2 tbsp brown sugar
Directions
Place wings on greased baking tray and bake at 450 degrees for 45 minutes.
Mix all dry seasonings in a small bowl.
Pour orange juice into a double boiler.
When orange juice is melted and warm, whisk in the dry seasonings and let simmer for 10 minutes.
Add coconut rum.
Whisk in Karo Syrup and brown sugar.
Coat wings with sauce, enough to thoroughly cover, and set the remaining sauce aside for dipping.
Enjoy.
Products I Use