Let us teach you how to ENJOY LIVING Gluten Free!
---
ON THIS WEBSITE YOU WILL FIND:
Gluten Free Recipes
We have gluten free recipes for breakfast, lunch, dinner, snacks, desserts, and beverages with more recipes added daily.
Tips to Living Gluten Free
Access our Living Gluten FREE page and learn ways to not only stay gluten free, but enjoy living gluten free!
Find out what Gluten Free products TASTE GOOD!
Discover the restaurant chains that offer Gluten Free options.
Which flours are gluten free?
Myths about Gluten and more…
Videos and Cooking Tips
Let me walk you step by step through preparing the best tasting gluten free meals.
Downloadable eBook
Get my free eBook "Gluten Free for the Family"
---
Get the latest Gluten Free recipes and news!
Sign up today!
Save
I am super excited to let you know, My Book, "Gluten Free for the Family" is available on Amazon!!!
I've spent over a year creating this book so I could help people avoid the challenges that I faced in going Gluten Free. Now you can pick up Gluten Free for the Family on Kindle or Paperback.  I would also appreciate an honest review on Amazon!
In my book, you will find the solutions you need to make your Gluten Free journey Simple, Easy, and Delicious! I have also included 28 of my best dinner recipes, so your Family can start eating gluten free tonight!!!!!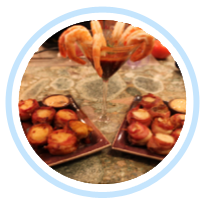 Simple Sexy Shrimp Scampi with Scallops! Simple Sexy Shrimp Scampi with Scallops! Ingredients:1 lb Shrimp (I use and love the GIANT SHRIMPS - peeled and deveined)1 lb Scallops2 tablespoons Olive Oil2 tablespoons Butter (melted)2 cloves Garlic (minced)1/2 teaspoon...
read more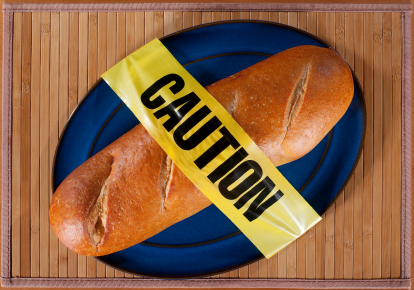 Myth Fact It's too hard to eat gluten free all the time. It's not that it's "too hard", you are probably just confused as to what you can eat. Once you overcome the confusion and the thought of its "too hard" you'll begin to see how easy it can be. Focus on what you...
read more
Ingredients: 1 packet Good Season Italian Salad Dressing Mix 8 oz fresh mushrooms 1 red pepper, sliced 2 medium zucchinis, chopped ½ tsp garlic ½ tsp ginger ½ cup olive oil ¼ cup vinegar 4 oz gluten free teriyaki sauce Directions: Place mushrooms in a gallon bag. Pour...
read more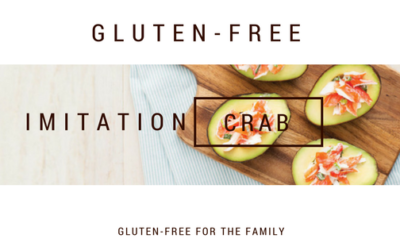 Gluten-Free Imitation Crab Brand Guide. Are you Gluten-Free and miss Imitation Crab!? I have curated a list of GLUTEN-FREE Imitation crab brands for all of us that love seafood and hate gluten. I hope this list will provide you with some...
read more
I've flown in and out of the Baltimore/Washington International Airport (BWI) several times, making mental notes about gluten-free options but finally decided to put pen to paper so that you can use this resource next time you are traveling. My favorite restaurant at...
read more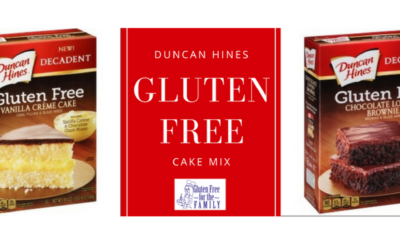 WOW!!! I love this Gluten-Free cake!! I make my own recipes and cook all the time for family and friends so when this came on the shelves I grabbed it for a quick indulging treat! It tastes great! I found the Duncan Hines boxes at Walmart first, but since...
read more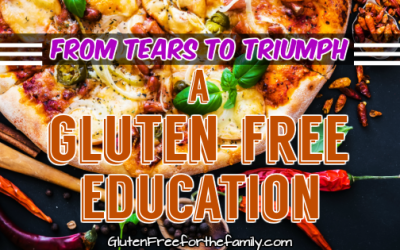 One evening, I decided that pizza was sounding good for dinner, so I called my local Papa Murphy's restaurant. I like to order from Papa Murphy's for these reasons: They have Udi's Gluten-Free Crust They usually have no problem with a complicated special order They...
read more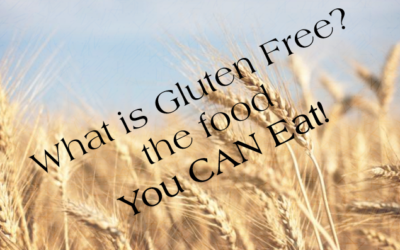 What is Gluten?? What is Gluten-Free??? Gluten is a general name for the proteins found in wheat (durum, emmer, spelt, farina, KAMUT Khorasan wheat and einkorn), rye, barely and triticale. Gluten helps foods maintain their shape, acting as a glue that holds foods...
read more