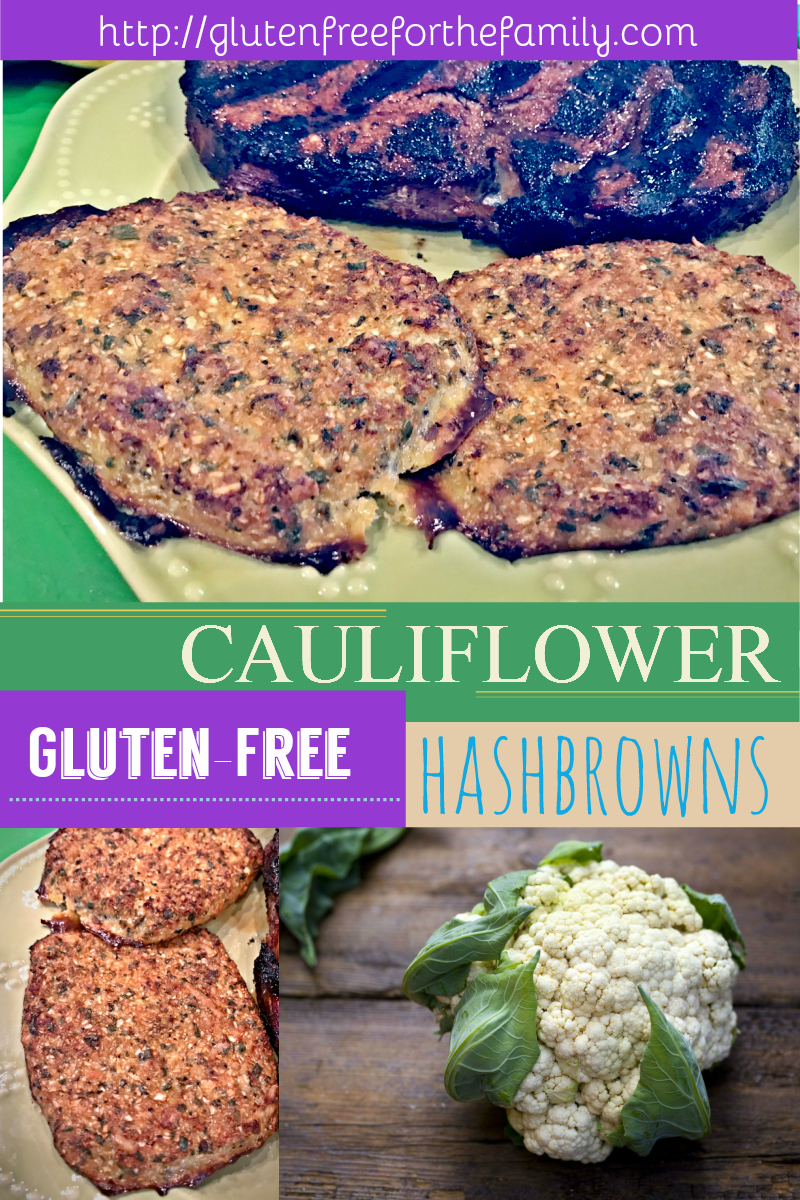 Cauliflower Hashbrowns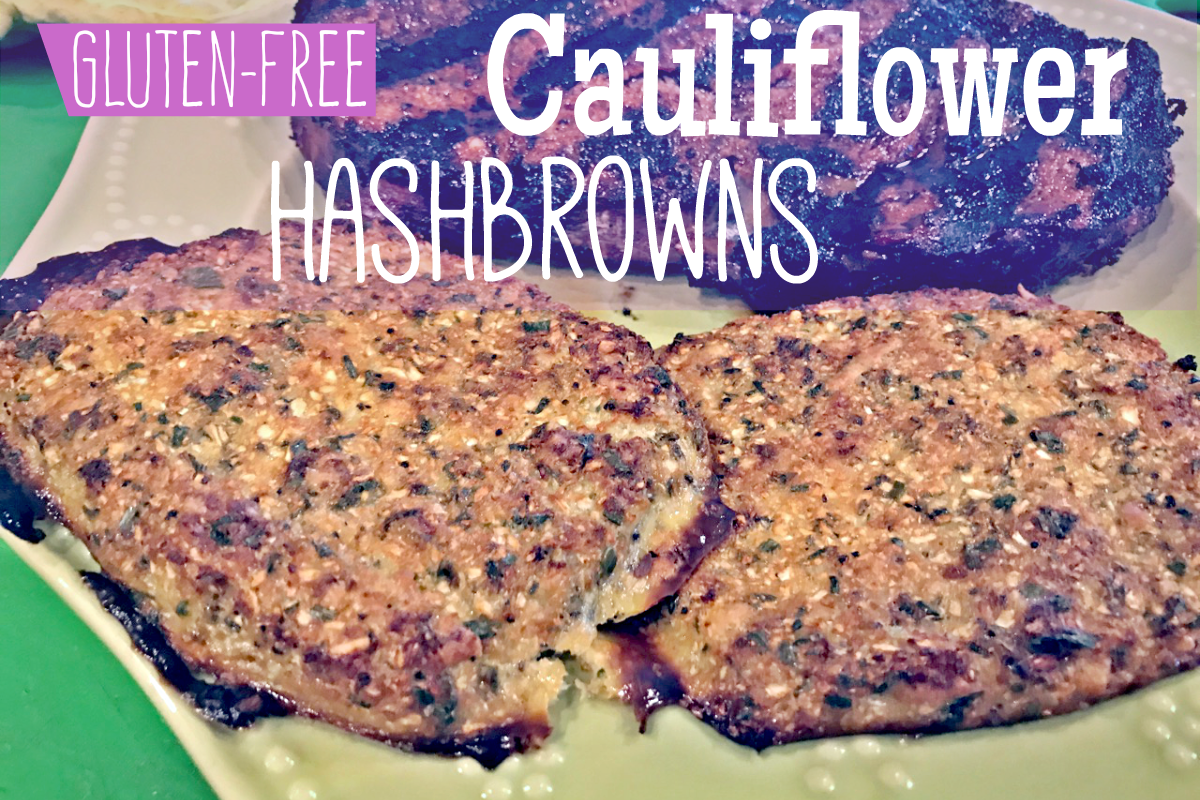 1 Cauliflower head (grated)
1/2 tsp. salt
1/2 c. parmesan or pecorino cheese
1/3 c. chives
3 cloves garlic OR 2 tsp minced garlic
2 Egg
2 Tbl. Olive oil
1/2 tsp pepper
1/2 tsp salt
Grate the Cauliflower with a food processer or a cheese grater.
Grate cauliflower add 1/2 salt sit for 20 minutes
Squeeze excess moisture with a towel
Add 1/2 c. cheese, 1/3 c. chives, 2 tsp. minced garlic, 1/2 tsp. salt, 1/2 tsp. pepper, 2 eggs and 2 Tbl. olive oil and mix well.
Shape into patty size hash browns and place on an UPSIDE DOWN tray lined with parchment paper.
Bake at 400 degrees for 35-40 minutes, until nice and golden brown