Simple Fried Shrimp
This was so easy and yummy! Using the Domada flour really was delicious!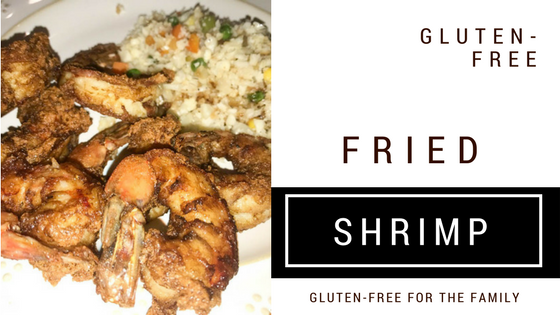 Ingredients:
30 King prawns/large shrimp, cooked, peeled and deveined
1/3 cup. gluten free flour (I used Domada Seasoned Flour)
Salt and pepper (if not using seasoned flour)
1tbsp cornstarch
2 tsp baking powder
cold water
oil, for deep frying or another flavorless oil

Pat dry shrimp with paper towel
Mix flour, cornstarch and baking powder and add in water just enough to make a think pancake like batter.
Put battered shrimp in hot oil for 1 minute till nice and golden brown. Take them out of oil and put them on a paper towel lined baking sheet.
ENJOY!