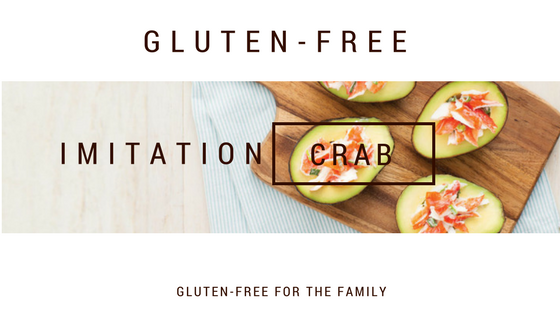 Gluten-Free Imitation Crab Brand Guide.
Are you Gluten-Free and miss Imitation Crab!? I have curated a list of GLUTEN-FREE Imitation crab brands for all of us that love seafood and hate gluten. I hope this list will provide you with some wonderful options to your and gluten-free recipes.
Gluten-Free Options:
Certified:
Not Certified but listed Gluten-Free:
Kanimi Seafarer Teasures
Kroger
Classic Creations (Walmart)
Trans-Ocean
The only CERTIFIED GLUTEN-FREE option I can find!
Effective Fall 2014, their production plant became a dedicated, 100% gluten-free facility and all of their products are now gluten-free! You'll find a gluten-free banner on all packaging.
Trans-Ocean offers a variety of gluten free imitation crab and seafood products:
Crab Classic Flake
Crab Classic Chunk
Crab Classic Leg
Crab Classic Shred
Crab Supreme
Lobster Classic
Shrimp
Scallops
Smoked Salmon
Kanimi:
        Seafarer Treasures
The Seafarer Teasures from Kanimi is the only package they make gluten-free. No other Kanimi products are gluten-free.. yet.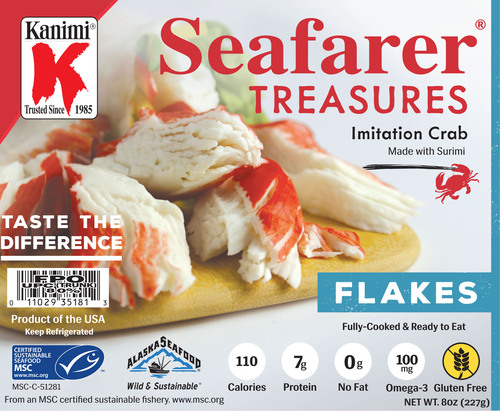 Classic Creations (Walmart Brand):
Gluten Free Imitation Crab
https://www.walmart.com/ip/Classic-Creations-Leg-Style-Imitation-Crab-Meat-16-oz-Pouch/183787545
https://www.walmart.com/ip/12-16-oz-Classic-Creation-Flake/110422689
Not Gluten-Free
Louis and Kemp
Sea Best
Sea Queen (Aldi Brand)
Trident Seafood Brand:

Leg-A-Sea
Seafest
Sealegs
Pacific Mate
Sea Shells

Aquamar
Hilos Amano Kanikama
Signature Kitchens Seafood Imitation Crab (Carrs and Safeway Brand)