Click for printable version – Chocolate Chip Coconut Cookies
Recipe courtesy of Breads From Anna®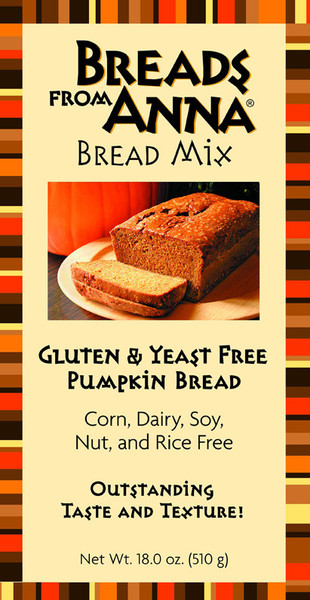 Ingredients
1 package of Breads From Anna Pumpkin Bread Mix
3/4 cup potato starch
1 cup butter, softened or all-vegetable shortening
1 tbsp vanilla extract
2 large eggs
1-1/4 cup Enjoy Life coconut flakes
1 cup gluten free oats
1/2 cup chocolate chips
1/4 cup water
Directions
1. Preheat oven to 375 degrees.
2. Combine Breads From Anna pumpkin bread mix and potato starch in a medium bowl.
3. Beat butter and vanilla extract in large bowl until creamy.
4. Add eggs, one at a time, beating well after each addition.
5. Gradually beat in flour mixture.
6. Stir in coconut flakes, oats, and chocolate chips.
7. Drop 1 rounded tablespoons onto ungreased baking sheets lined with parchment paper.
8. Bake for 9-11 minutes or until golden brown. Cool on baking sheets for 2 minutes and then remove to wire racks to cool completely.
Recipe courtesy of Breads From Anna®