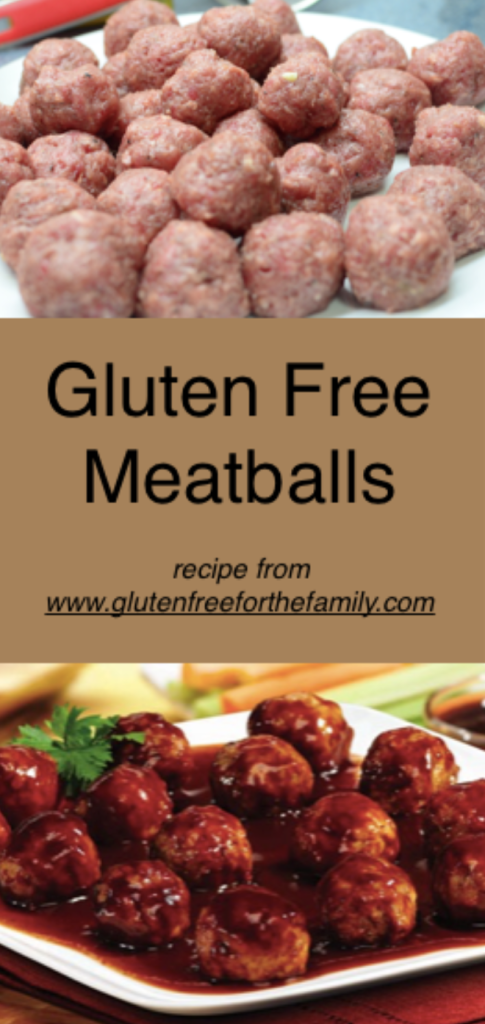 Ingredients
1 lb ground beef
2 eggs
½ cup cornflake crumbs
½ cup corn meal
¼ cup dehydrated onions
2 tsp garlic
1 tsp worsteshire sauce
1 tsp A1 steak sauce
1 tsp black pepper
1 tsp salt
Sauce
1 bottle BBQ sauce (your favorite kind)
1 bottle sweet chili sauce
Directions
1. Preheat oven to 400 degrees.
2. Mix all ingredients (EXCEPT sauce) in a large bowl until thoroughly mixed.
3. Form mixture into balls, about 2 inch in diameter, and place into baking dish.
4. Place baking dish into oven and cook for 30 minutes at 400 degrees.
5. For sauce, mix BBQ sauce and sweet chili sauce together in a medium sauce pan and heat until mixture begins to boil.
4. Place cooked meatballs into a crock pot on low heat, and gently pour sauce mix over until thoroughly coated. Cover. (The crock pot keeps the meatballs warm and allows the sauce to properly mix in)
5. Meatballs are ready to be served. Enjoy!!