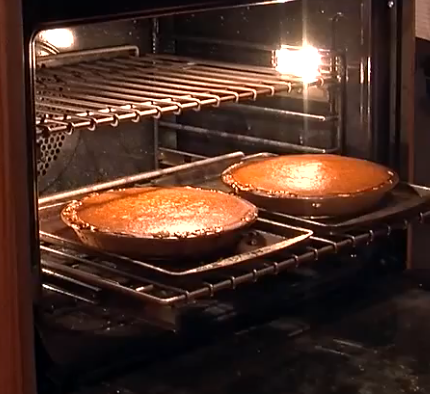 RECIPE
Pie Crust
Breads From Anna Pie Crust Mix
¾ cup oil
¼ cup rice milk
1 tsp cinnamon
½ tsp ginger
Pie Filling
½ tsp salt
¼ tsp ground cloves
¾ cup granulated sugar
2 large eggs
1-15 oz can 100% pure pumpkin
1-1/2 cups rice milk
Step by Step
Mix Breads From Anna Pie Crust Mix, oil, and rice milk in large bowl until thoroughly mixed.
Using your hands, mold the mixture into a ball.
Cut the dough in half.
Put one half into the pie dish and mold it to fit.
Mix all Pie Filling dry ingredients in a small bowl.
Mix all Pie Filing wet ingredients in a large bowl for about 2 minutes.
Blend dry ingredients into the large bowl of wet ingredients.
Pour pie filling into pie crust.
  Bake at 425 degrees for 15 minutes. Then turn oven down to 350 degrees for 45 – 50 minutes.
  Test the pie by sticking a toothpick in the middle, if the toothpick comes out clean the pie is done.
  Let sit for about 2 hours before slicing.