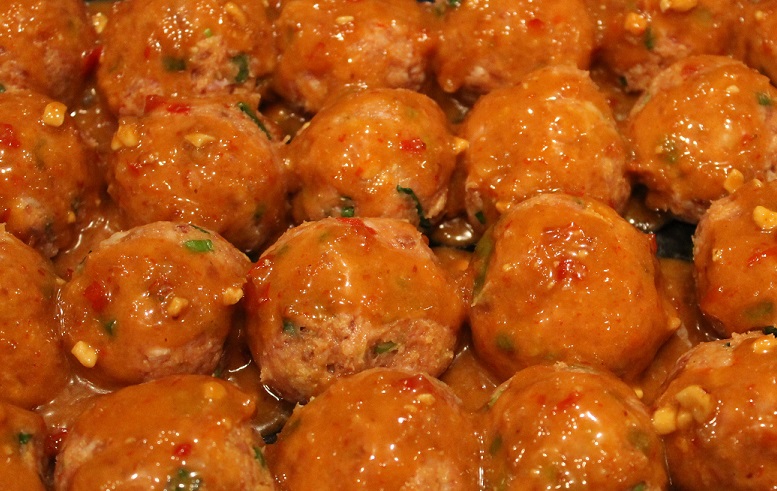 Ingredients
1 lb ground turkey
1 lb hot Italian sausage
1/2 cup peanut butter
1 cup Mae Ploy Sweet Chili Sauce
1 bunch green onion, chopped
1/2 cup cornmeal
1/4 cup gluten free soy sauce
Directions
Mix ground turkey and sausage together in a large bowl.
Mix peanut butter and sweet chili sauce together to make a sauce and then add the mixture to the meat, leaving about a 1/4 cup of sauce on the side for later.
Add green onion to meat mixture.
Add corn meal and mix.
Shape into 2 oz balls and place into a 13×9 baking dish.
Stir gluten free soy sauce and 2 tbsp of sweet chili sauce into the remaining 1/4 cup of sauce.
Spoon sauce over the meatballs.
Cook at 450 degrees for 30 minutes or until internal temperature reaches 160 degrees.
Enjoy!
Products I Use