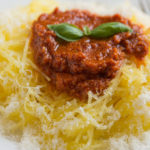 Ingredients:
1 medium spaghetti squash
1 jar Prego traditional pasta sauce (or your favorite kind)
1 cup grated manchego or parmesan goat cheese. (optional)
Spaghetti squash is a light and enjoyable dish that will work as a side or entree, depending on your preferences. I love to flavor it up with spaghetti sauce and goat cheese.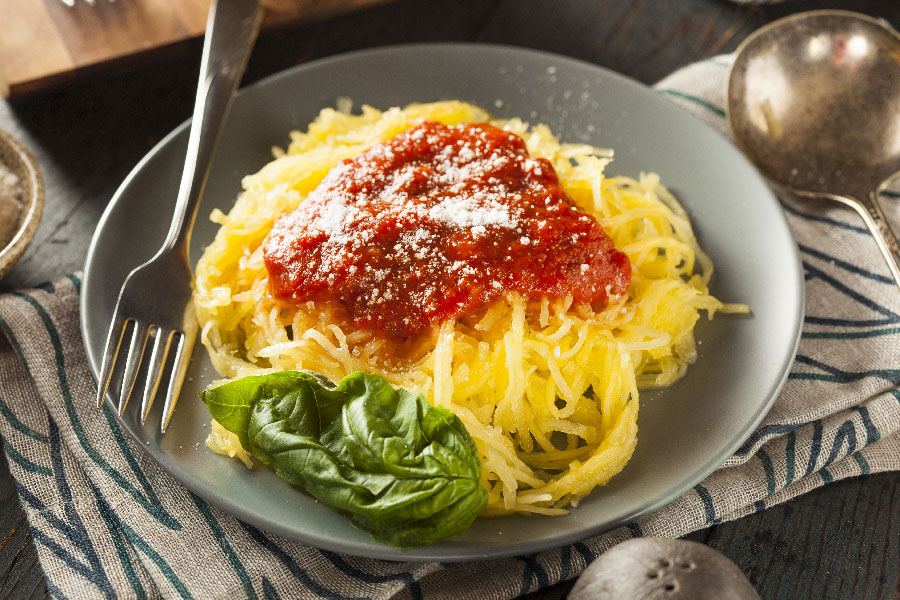 Directions:
1. Heat oven to 350 degrees.
2. Cut squash in half long ways and scoop out seeds.
3. Place on a cookie sheet inside up and cook for 45 minutes to an hour or until squash is tender.
4. Take out of oven and let cool.
5. Once cool, use a fork to shred the squash into spaghetti-like pieces, starting from the outside moving towards the center.
6. Warm your spaghetti sauce in a medium sauce pan, then pour over squash.
7. For extra flavor, top with grated cheese.