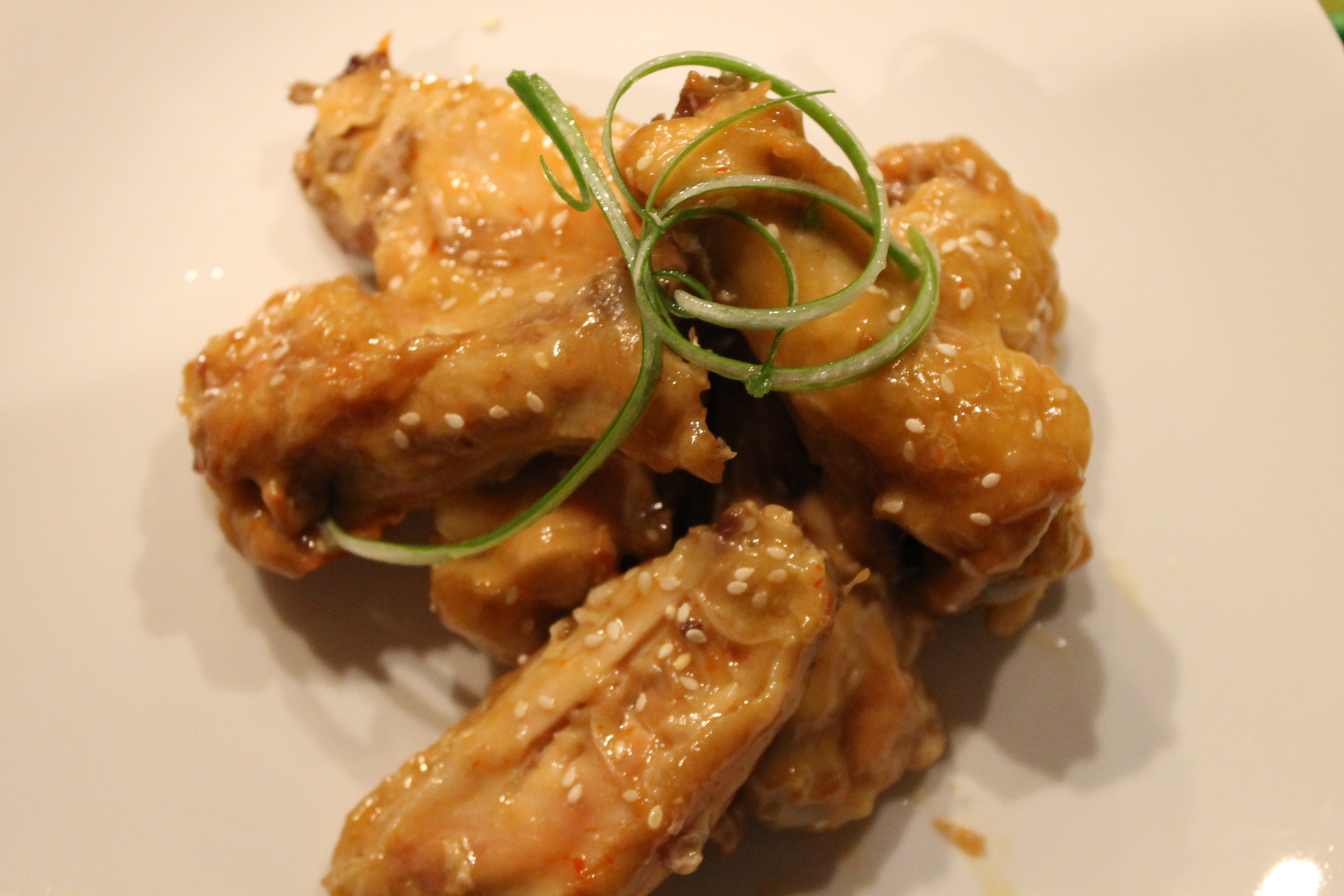 Ingredients
5 lbs wings
1 tbsp sesame seeds
Sauce
1/2 can Thai coconut milk
1/2 cup Mae Ploy Thai Sweet Chili Sauce
2 tbsp orange juice concentrate
1 tbsp gluten free soy sauce
1 tbsp cornstarch in slurry (3 tbsp water + 1 tbsp of cornstarch mixed together)
Directions
Place wings on a greased baking tray and bake at 450 degrees for 45 minutes.
Mix all sauce ingredients, except cornstarch, in a double boiler.
Once boiling, whisk in cornstarch until your desired consistency is reached.
Add 1 tbsp sesame seeds.
Coat wings with sauce, enough to thoroughly cover, and set the remaining sauce aside for dipping.
Enjoy!
Products I Use