Let us teach you how to ENJOY LIVING Gluten Free!
---
ON THIS WEBSITE YOU WILL FIND:
Gluten Free Recipes
We have gluten free recipes for breakfast, lunch, dinner, snacks, desserts, and beverages with more recipes added daily.
Tips to Living Gluten Free
Access our Living Gluten FREE page and learn ways to not only stay gluten free, but enjoy living gluten free!
Find out what Gluten Free products TASTE GOOD!
Discover the restaurant chains that offer Gluten Free options.
Which flours are gluten free?
Myths about Gluten and more…
Videos and Cooking Tips
Let me walk you step by step through preparing the best tasting gluten free meals.
Downloadable eBook
Get my free eBook "Gluten Free for the Family"
---
Get the latest Gluten Free recipes and news!
Sign up today!
Save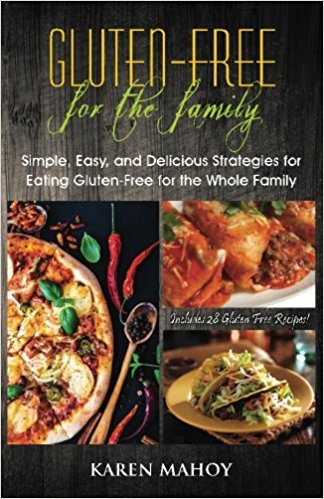 I am super excited to let you know, My Book, "Gluten Free for the Family" is available on Amazon!!!
I've spent over a year creating this book so I could help people avoid the challenges that I faced in going Gluten Free. Now you can pick up Gluten Free for the Family on Kindle or Paperback.  I would also appreciate an honest review on Amazon!
In my book, you will find the solutions you need to make your Gluten Free journey Simple, Easy, and Delicious! I have also included 28 of my best dinner recipes, so your Family can start eating gluten free tonight!!!!!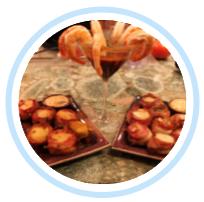 NEWEST RECIPES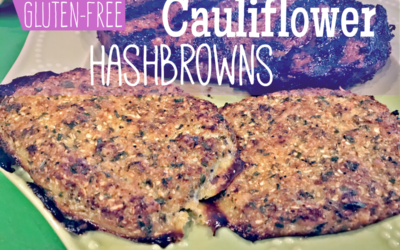 1 Cauliflower head (grated) 1/2 tsp. salt 1/2 c. parmesan or pecorino cheese 1/3 c. chives 3 cloves garlic OR 2 tsp minced garlic 2 Egg 2 Tbl. Olive oil 1/2 tsp pepper 1/2 tsp salt Grate the Cauliflower with a food processer or a cheese grater. Grate cauliflower add... read more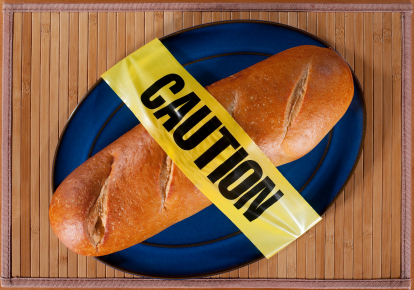 Myth Fact It's too hard to eat gluten free all the time. It's not that it's "too hard", you are probably just confused as to what you can eat. Once you overcome the confusion and the thought of its "too hard" you'll begin to see how easy it can be. Focus on what you... read more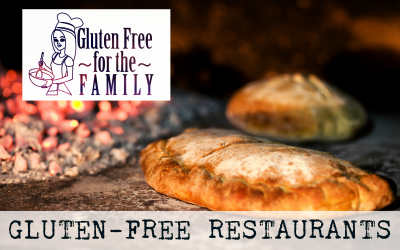 Click for printable version – Restaurants Chains that Offer Gluten Free When going out to eat, always ask for the gluten free menu or if there is a list of allergen information. Let the server know that you have a problem with gluten and it's crucial that... read more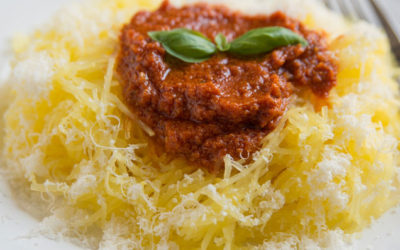 Ingredients: 1 medium spaghetti squash 1 jar Prego traditional pasta sauce (or your favorite kind) 1 cup grated manchego or parmesan goat cheese. (optional) Spaghetti squash is a light and enjoyable dish that will work as a side or entree, depending on your... read more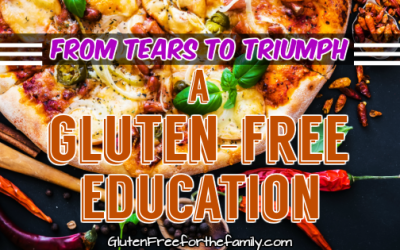 One evening, I decided that pizza was sounding good for dinner, so I called my local Papa Murphy's restaurant. I like to order from Papa Murphy's for these reasons: They have Udi's Gluten-Free Crust They usually have no problem with a complicated special order... read more
Gluten is a general name for the proteins found in wheat (durum, emmer, spelt, farina, KAMUT Khorasan wheat and einkorn), rye, barely and triticale. Gluten helps foods maintain their shape, acting as a glue that holds foods together according to celiac.org. Yes, this... read more
Here is a step by step guide to going gluten-free even with your busy on the go lifestyle. Ask yourself these questions so you can easily develop the skills to help you make yummy safe choices without the stress!!! Four steps to correcting your on-the-go eating habits... read more
Prime Rib Ingredient 1 Rib Roast Montreal Steak Seasoning Directions Place the roast in a roasting pan with the fatty side up. Rub the seasoning over the roast. Preheat the oven to 500 degrees F (260 degrees C). Bake the roast for 15 minutes in the preheated oven,... read more